What does your business need to grow? How efficient, powerful, or helpful is your technology? Do you need expert IT consultants to streamline your business?
Many individuals spend countless hours searching through computer shops, electronics stores, big box stores, and online retailers to find the necessary tools. How much of that time could be better spent elsewhere in your business?
Talk to an IT Consulting Expert
Our friendly and experienced team is ready to serve. Submit your name and email and one of our IT experts will respond quickly.
Do you know which types of computers and software your business needs? There's a right and wrong way to purchase workstations and multiple mindsets that drive business leaders to the wrong system. Many people believe that you get what you pay for. While true in many situations, it's a vague and dangerous way to approach technology.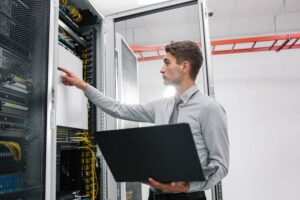 Figuring out which technology is important for your business can be challenging. Here is where expert IT consultants come in. They have expert knowledge to guide you on which software and devices you need so you can focus more on running the company.
Aside from helping you with your IT department, here are a few more ways you and your business can benefit from hiring expert IT consultants.
How Can Expert IT Consultants Help Your Business?
Access to the Greatest and Latest: Knowledge is Power
With the increasing number of software updates and newer versions of apps released daily, partnering with expert IT consultants is a great way to save time and money.
Providing you with the most up-to-date IT tools (and time-saving tactics) means you won't have to spend money on items you think your systems and computers need to work optimally.
Not only can expert IT consultants help you better manage your company's software, hardware, tools, and other technology, but they may also give you critical knowledge that you might not be able to master independently.
The benefit of hiring expert IT consultants is the information they can provide you, which you can then share with your staff. IT professionals make it simple to grasp what's happening in your IT department, relieving you of any difficulties.
Setting Up Security The Right Way
Are you concerned about hacking? Do you want to protect your business? You'll need more than an anti-virus. Many technology security issues can be handled with anti-virus protection. Accidentally getting a virus is a big issue, but it isn't the only issue.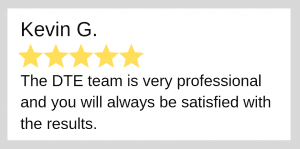 Do you know how to stop a hacker who specifically knows your business IP address? Do you know how to make it harder for spies or rogue employees inside your business to steal or do damage to your business processes?
When it comes to technology, many best practices need to be more common sense. Many techniques require specific configurations that automated or default settings on computers and network devices can't cover. Seeing those default protections could tell hackers exactly what to try next.
Get expert IT consultants to handle your security needs. They can cover multiple parts of your IT needs, and you can choose between specialists or multi-talented experts who can bring everything together.
With a dedicated security professional, a greater focus on common and cutting-edge security risks can make your business safer. IT security is a specific set of skills based on secure networking, computer log auditing, understanding virus designs, and knowing how to protect your systems physically.
Expert IT consultants need to go beyond business technology consulting. If you need to control access to your technology assets, they may suggest a specific identification (IT) system or limiting technology access to specific people.
IT professionals aren't just looking at computers and network devices. They're looking at window positions that could allow spying, cluttered areas that could house listening devices, and barriers that could slow down an invading or escaping thief.
There are many times when expert IT consultants must reach into other industries to bring in unique skills and techniques. New computers and security and innovative ways to create your products and services can enhance your business.
Ensuring Peace of Mind
As you know, IT failures and system crashes do not occur only during business hours. Many IT difficulties arise after work hours, making it difficult to resolve the issue swiftly. This is why your company requires 24/7 remote monitoring.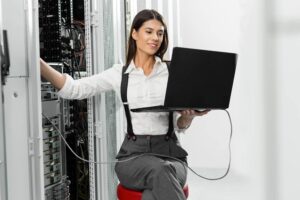 Expert IT consultants can quickly detect the problem and start working to resolve it if one of your servers fails in the middle of the night. This relieves you of the burden of ensuring that your IT systems are in good working condition even when you are not around.
Increased Employee Productivity
Do you know how often your employees have to troubleshoot their IT issues a week? It might be more often than you think.
If you or your employees have to troubleshoot your IT issues during your busy workday, this should indicate that hiring expert IT consultants is a great idea.
Instead of wasting valuable time away from your everyday tasks, a managed IT support service team can handle these difficulties. After all, it is their responsibility.
Hiring an IT support service lets someone else handle day-to-day IT concerns, allowing you and your workers to focus on more pressing and vital duties.
Customizing Services to Your Specific Needs
Every business is unique, whether that be the type, size, location, or work they do. Ensuring your business gets the specific IT services it needs is crucial if you want to get the most out of your expert IT consultants.
Expert IT consultants can provide various customized plans focusing on different parts of IT support based on your company's needs.
You might be more concerned about firewall security than with application and software updates. The various service plan options are entirely up to you and your preferences.
You may need clarification on what should be important to your company regarding IT. However, don't feel like you're the only one. Many businesses have yet to decide what IT services they should invest in.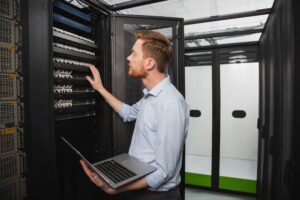 Your expert IT consultants can walk you through each IT management service, educating you on which services will benefit your company the most. The more knowledgeable you are about IT and the services your company needs, the happier and more content you will be.
New Technology Means New Business Opportunities
Technology advancements are at an all-time pace, and keeping up with the latest and most complex applications and programs isn't easy.
Expert IT consultants is devoted, passionate, and always eager to understand the latest and most tech-savvy trends in the market. Tell them what apps and programs you'll benefit the most from based on your work.
Remember that depending on the IT support service you choose, you can access various expert resources within their company.
Once you let an IT support service specialist show you what you need to include, you'll be on your way to developing better content while spending less time on boring projects due to outdated software.
Please take advantage of the fantastic technological era we're living in–you'd be shocked how new technology can greatly enhance your business revenues.
Do you want to learn more about the advantages of working with expert IT consultants? Please reach out to us today!