Server Experts Serving Businesses
Businesses of all sizes benefit from their own servers. The best computer servers in the industry – like HP, Dell, and Lenovo servers – incorporate the best design features that help businesses succeed. The top server experts build servers for companies with the ability to predict what technology they will need to exceed their goals.
Down to Earth Technology, headquartered in Waco, Texas, helps business from around the world rise to the next level with technology that plans for tomorrow. Speak with a certified technician to customize a computer and IT system that is right for your business, including your choice of the best selection of Lenovo, Dell, and HP servers.
Keep your business running on solid ground with custom servers and workstations from Down to Earth Technology.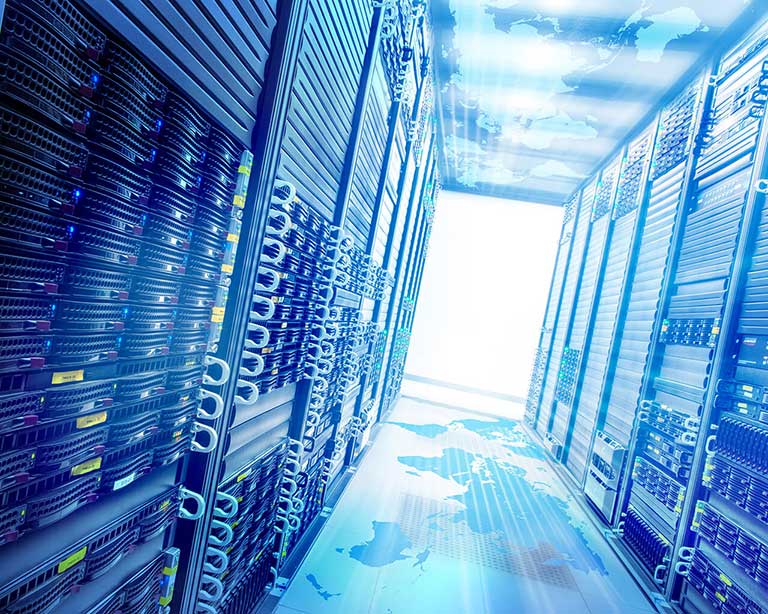 Why Your Company Needs Top HP, Lenovo, or Dell Servers
Keep Your Data Safe
Your network, databases, client information, and digital data must all be stored somewhere. With "cloud storage," you're trusting your business information to be securely stored on someone else's server. Those servers can be located in other countries, and your data is sent on trips around the world, hundreds of times each day, through hundreds of access points with thousands of users.
With secure Dell, HP, or Lenovo workstations and protected HP, Lenovo, and Dell servers of your own, you control your business data. It never has to travel or be exposed to threats.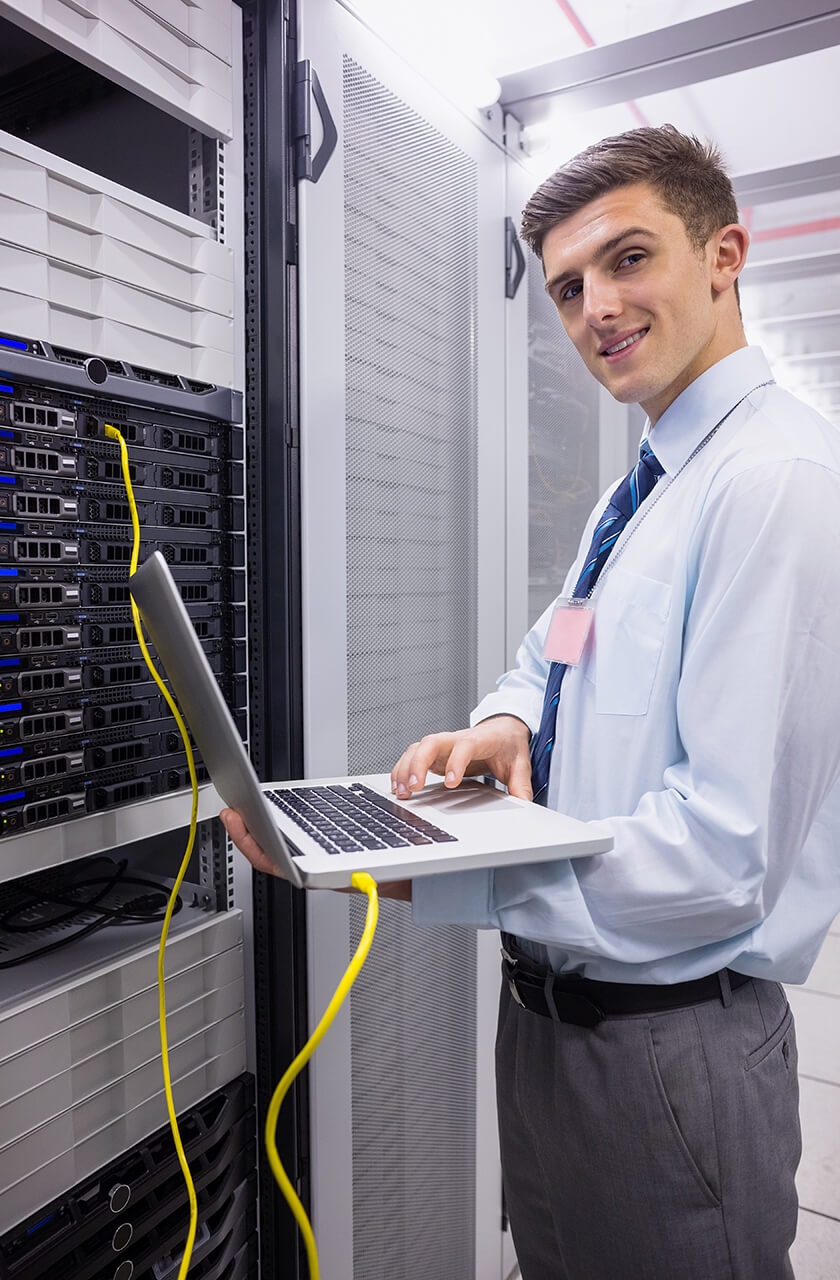 Faster Results
Your business computers run more quickly when their information is organized and stored well, with regular maintenance and backups. That's simply fact. Everyone who uses a computer at your business, visits your website, or sends you an electronic payment is a part of your network and is affected by your server speed. When slow or inaccessible servers makes data retrieval difficult, it can slow your entire workflow.
Down to Earth Technology will install and maintain your business' HP, Dell, or Lenovo servers to make sure everyone in your network is always wowed by your speed.
Room for Business Growth
Your business is growing. You need to make sure that you're building an IT system that's flexible enough to accommodate upcoming changes.
Will you need to expand your website?
Will you need to hire more employees?
Will you need to change your client database?
Will you need to start using new software?
As you make changes to your HP or Dell computer network, you will also need HP or Dell servers that grow with these changes. All the top Dell, HP, and Lenovo servers carried by Down to Earth Technology can be customized to plan for the specific changes you see in your company's future. Our customer IT services for upgrades and enhancements are only a call away.
Customizable Lenovo Servers and Workstations
Small businesses do not have the same needs or space as large corporations. Our technicians understand, and help you select the right Lenovo, HP, or Dell precision workstations that send you off and running, with room to grow.
Choose from racks, towers, blades, high-density, and specialty options for your Dell, Lenovo, or HP servers. Stackable Lenovo servers let you take advantage of all size spaces. Innovative Dell servers offer business solutions to ease IT support. Each server design has its own capacity and speed stats, available for your side-by-side comparison.
Work with an experienced IT professional at Down to Earth Technology to build the right server workstation for you.
Customized Service and Network Support
Best IT Network Support in Texas
From our headquarters in Waco, Texas, Down to Earth Technology serves local and international businesses. We work as teams to provide on-site installation, maintenance, and upgrades of your Lenovo servers, Dell servers, and HP workstations. Operating just down the street from many of our clients, our technicians are well-known friendly faces for IT and network support in the Waco area.
Best Remote Access Server Support Team
With our remote access capabilities and expertise in working with all our servers, we don't have to be down the street to serve your business. Installation, regular maintenance, and troubleshooting for your Dell, Lenovo, or HP servers can be accomplished remotely with assistance from an IT professional in your office. Keep your servers and data at your property, knowing that experts from Down to Earth Technology are just a phone call away.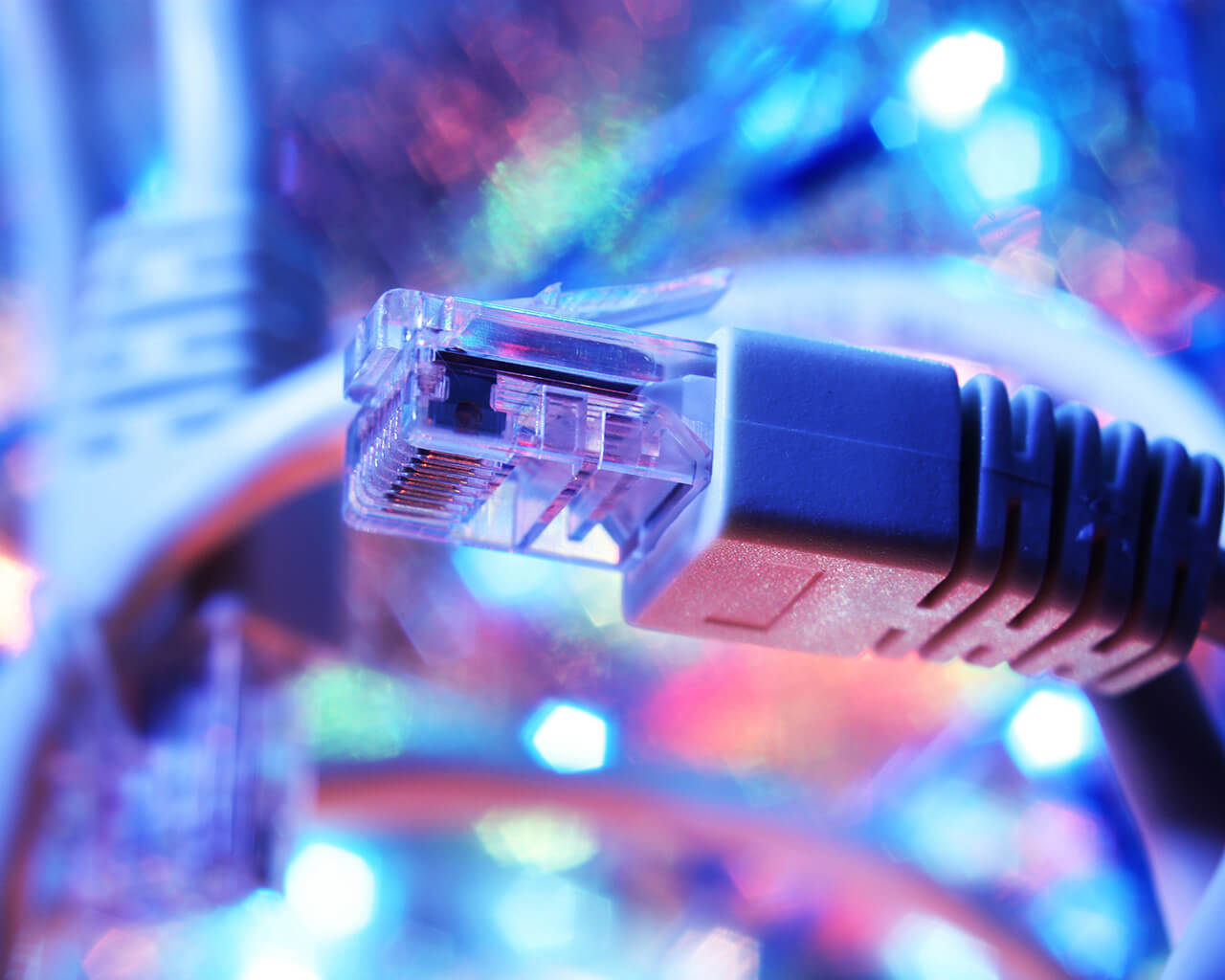 Your Technology Experts: HP, Dell, and Lenovo Servers
You need to keep your business running. Your rely on computers, servers, tablets, apps, the internet, and lots of technology to do it. You need experts to keep your technology working for you. The right on-site servers for your business ease all your technological needs, effortlessly.
Don't risk your sensitive business data. Don't slow down your business operations with outdated technology. Don't frustrate clients with a website full of errors. Don't limit your business growth potential.
Invest in top quality servers from Lenovo, Dell, and HP: servers that serve you.
Down to Earth Technology, in Waco, Texas, helps businesses of all sizes around the world personalize the servers and computer workstations that are right for them. HP servers or Dell workstations, Lenovo Servers and customizable enhancements: Down to Earth Technology offers only the best to keep your business running solid.