IT consulting service providers are in demand now since the world seems to be moving at a very fast pace. Advances in innovation are causing rapid changes within systems, networks, collaboration, and cybersecurity.
However, not every company specializes in technology. Every industry depends on IT to survive in a very competitive market.
Talk to an IT Consulting Expert
Our friendly and experienced team is ready to serve. Submit your name and email and one of our IT experts will respond quickly.
As a way for companies to keep up with all the technological innovations happening in the world, IT consulting service providers play a role in implementing the best use of technology that aligns with a company's business model and sets your company on a secure path for success.
What Are IT Consulting Service Providers?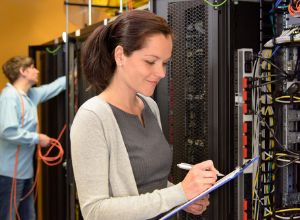 IT consulting service providers provide IT services to other companies. They aren't full-time employees but rather work on a project-by-project basis. They're more cost-effective and provide heightened security.
They likewise provide recommendations and assistance to companies to optimize their IT infrastructure and attain their business goals. The IT consulting services is an industry that's a rapidly changing and complicated landscape, which is often best left to experts.
There are various types of IT consulting service providers. These include technology consulting, cloud consulting, strategic IT planning, VoIP services, IT security consulting, and more.
IT consulting service providers can range from technology consulting to strategic IT planning. When hiring IT consulting services, you're not just hiring one person but an entire business with a collective knowledge better than one in-house employee or IT team.
Reputable IT consulting service providers will employ experienced IT experts specializing in many IT fields. An IT consultancy service would be immersed in IT and benefit from its many industry partners.
There are various ways in which IT consulting service providers can help improve your business; some of those include:
1. Providing Expertise & Access To Knowledge
Gaining key insights and expertise is a unique and powerful tool to raise the bar for company growth. A typical argument when making a business case for IT consulting service providers, generally, are experienced professionals with an extensive team that is knowledgable on anything tech-related from cybersecurity to network management.
IT support companies have the resources and will always begin by assessing your company's infrastructure, then provide advisory services for the work necessary. This ensures that the company working with an IT consultation service is aligned and able to meet its goals. When a business wants to scale and grow with the current times, an IT consultant is generally the way to go.
2. Increase Cost-Effectiveness
Regarding saving time and money while increasing operational efficiencies, IT consulting service providers are the one resource that can help. They help manage costs, estimate budgets, and identify company growth opportunities through the analysis of financial data and risk assessments.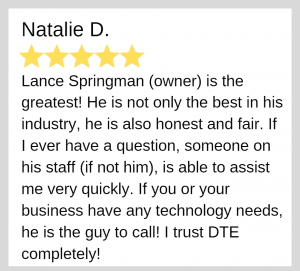 They aid in the procurement of a successful, cost-effective business model. Another perk that aligns with cost-effectiveness is that IT consulting service providers can help determine if your company is ready for exponential growth through evaluation.
If the company is not ready for growth, a foundation must be established to support growth.
3. Increasing Workforce Productivity
Your team's productivity is crucial to the success of your business. Employees' drive and motivation can be greatly lower when companies have outdated technology. When it is difficult to collaborate with team members, employees tend not to work as fluid as one another.
IT consultation can produce a system that will support your workforce for seamless communication and collaboration. In a stable IT environment, the chance of system downtime is then greatly reduced.
Working with IT consulting service providers allows smooth operations that can lead your company to focus on what matters for your business.
4. Security
Cybersecurity is among the most important issues that companies are facing today. Cyber-attacks occur every day and can cause drastic effects. Ransomware and Malware are top issues in today's world.
When a company does not have adequate protection, it is liable to lose data and clients, causing serious operational and even legal problems. The role of IT consulting service providers is critical to both guide users to avoid risky behaviors and provide the most effective solutions for protecting your data.
Producing a roadmap for a successful security process and remediation is key for business protection.
5. Keeping Up With The Competition
With technological innovation now being more prominent than ever, keeping up to date with the latest developments can be tricky. Fortunately, IT consulting service providers specialize in taking care of this problem for you.
Instead of taking the risk of spending more money to get your goals accomplished, IT consulting firms could help you make the right decision when choosing which technology to use and which way to go.
6. Hiring IT Consulting Service Providers Gives You More Time To Concentrate On The Product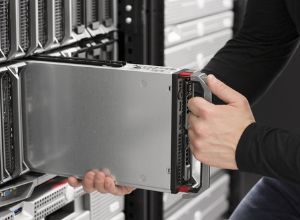 In the early stages of a business, numerous employees are expected to multitask, which can be challenging and time-consuming.
The main advantage to new companies hiring IT consulting service providers is that they will gain professional services and advice, which could prove vital in their business's early stages.
Employing IT consulting service providers could save you time and money in the long run. If your staff is distracted by multitasking duties and responsibilities, their minds won't be entirely on their core responsibilities.
This can hold back productivity, mainly because they're out of their comfort zone and not focused on their specialty and niche – the job you've employed them to do!
It's important to remember people work better and are more productive when focused on what they've been trained to do. Remember, specialization is crucial in any highly competitive industry.
Thus, by hiring an IT consultant, you remove the worry of technological challenges and focus on what matters, building your product, service, or brand. An IT consultant could assist you in turning a problem into an opportunity.
7. On-Demand Resources
Let's face it – good resources are hard to find, maintain and retain. Although the intent is genuine when hiring an IT staff, challenges in the industry may require the need to scale back from time to time. This means adding or reducing expertise, functions, or both. Could this be problematic?
Absolutely. The last thing a business needs is to be unable to keep its employees – even if it's for reasons beyond their control. IT consulting service providers can alleviate that by providing the resources and flexibility you need without being concerned with additions or reductions of IT employees.
8. Better Internal Management Processes
IT consulting service providers could be effective in an organization by expanding the client's capacity to use their assistance. Consulting is a service that offers expertise and advice to organizations. Consulting could be done internally or externally. They can provide:
Advice and expertise.
The ability to help organizations grow.
The ability to help organizations know what could be better in their management processes.
9. For The Digital Transformation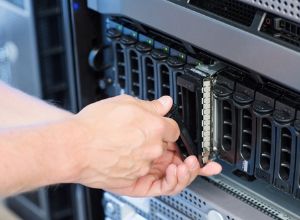 Digital transformation is a phrase that's constantly thrown around in the IT industry. But what exactly does it mean? A digital transformation entails many more complex details than a traditional change effort.
For starters, digital transformation revolves around the notion of a massive, multi-layered shift in culture and business operations that affect an entire organization.
Typically, companies search within to identify areas of opportunity when applying a digital transformation model, such as bringing all systems into a digital operating model.
There are still many other benefits to utilizing IT consulting service providers. Companies must focus on what they could do well and seek help for what they cannot support.
Capable companies like us at Down to Earth Technology provide IT consulting services as an approach to managed services.
We help businesses succeed in their goals by understanding the technology lifecycle of each system in place, helping make smart investments within technology while increasing the adoption of end-user technologies that engrave in core business processes. Reach out to us today!