In today's fast-paced modern world, business technology developments, like POS system installation, could take over manual tasks within a business and help increase productivity. We often see retail workers using mobile devices and computers to serve shoppers in the store. This was considered an innovation in the retail market once merchants started applying POS systems to their day-to-day operations.
What Is a POS System?
A point of sale (POS) is a system used to process transactions in a retail business. A cash register is a POS type. Nonetheless, the cash register has mainly been replaced by electronic POS terminals that process credit cards, debit cards, and cash.
A POS could also be a checkout point in a web-based store or a physical device in a brick-and-mortar store.
The POS device's software is becoming increasingly elaborate, with features allowing retailers to monitor buying trends and inventory, track pricing accuracy, and collect marketing data.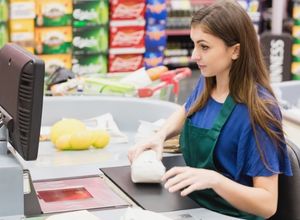 Understanding POS Systems
A POS system installation is an important focus for marketers since consumers tend to make purchasing decisions on high-margin services or products at these strategic locations. Traditionally, businesses set up POSs near store exits to increase the rate of impulse purchases as customers leave. However, varying POS locations can give retailers more opportunities to micro-market specific product categories and influence consumers at earlier points in the sales funnel.
For example, department stores often have POSs for individual product groups, such as appliances, electronics, and apparel. The designated staff can actively promote products and guide consumers through purchase decisions rather than simply processing transactions. Similarly, the format of a POS can affect profit or buying behavior, giving consumers flexible options for making a purchase.
How Does a POS Work?
1. A customer decides to buy your service or product. They might ask a sales associate to ring them up if you have a physical store. Your employee could use a barcode scanner to determine the item's price. Some POS systems, like the Square Point of Sale, allow you to scan items visually with your device's camera. This step happens for online stores when customers finish adding items to their cart and click the checkout button.
2. Your POS system calculates the item's price, including any sales tax. Then the system updates your inventory count to show that the item is sold.
3. Your customer pays. To finish their purchase, your customer must use their credit card, debit card, tap card, gift card, loyalty points, or cash to make the payment go through. Your customer's bank has to authorize the transaction based on the type of payment they choose.
4. The point-of-sale transaction is finalized. This is the moment when you officially make a sale. The payment goes through, a digital or printed receipt is created, and you ship or hand your customer the items they bought.
What are the Benefits of a POS Installation?
1. Sales Reports
A POS system installation gives you a good business overview and automatically records its cash flow. Data about a product range could be found easily as well.
Another POS system benefit is its ability to save information regarding your financial, inventory, and sales status. Based on this information, you could plan the revenue that would statistically be anticipated for the month, the following two months, or the coming week.
2. Adapt the Product Offers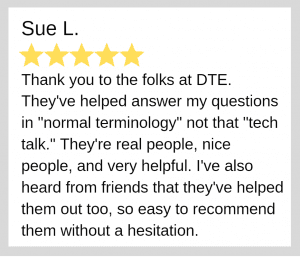 From advanced reports, you can identify which categories of products are the most and the least profitable. Knowing which departments and items are not performing well can allow you to develop a sales strategy. Therefore, depending on your industry, you could adapt your items in the store or your menu.
Also, the system is automatically giving in-depth analyses of customers' buying behavior. This POS system installation benefit would allow your company to adapt to the group's needs without using costly research work hours.
3. Save Time
Another benefit of a POS system installation lies in keeping track of the delivery and all goods going out of the store. The system continually informs you how much a certain product has sold and exactly informs you on what you have in stock. This allows the POS system to submit orders to suppliers when the inventory is nearly empty. Therefore, there's no need to have an employee spend time doing it.
Also, when a customer requires information about a specific product, the seller can check it quickly in the program. Reducing the waiting time for the customer would improve the customer service you could offer.
Moreover, a POS system installation could help you to define the margin and calculate taxes automatically; whether stationary or mobile POS systems, day-to-day tasks for your employees would become easier and faster.
4. Reduce Mistakes
Price could be changed for a product, and it will automatically be updated in the whole system, so prices always appear the same throughout the process. Therefore, a POS system helps the company ensure that prices match the given customer price and avoid dissatisfied customers.
5. Loyalty Programme
A POS system could save all the information about your customer, which enables you to offer excellent customer service to your loyal buyers. It allows you to know what your favorite products are for each customer. POS systems can be useful when you adapt your product offers and promotions for each customer. They will feel special and well-treated, and it can create a purchase intention.
6. Employee Management
POS software can be used to check the additional sales conducted by each employee. However, it can also be used as a managerial tool and reward criterion. By doing that, employees will get more motivated and more effective. Therefore, sales will increase, and customer service will be improved.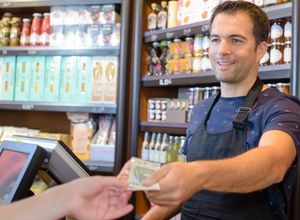 On the other hand, the employee can check their sales statistics, which can help the individual employee become more aware of their objectives. Also, it allows them to see where the numbers can be improved.
A POS system installation makes your business more cost-focused, gives you a greater insight into revenues, saves time, improves the relationship with the customer, and uses previously recorded data to create economic objectives.
POS System Vs. Traditional Cash Register
Here are the top reasons why POS is better compared to a traditional cash register:
If you still wonder about the differences between POS system and traditional cash registers, the following are the top seven reasons the former is better.
Provide Faster Service Compared To A Traditional Cash Register
Rather than manually completing all checkout steps, you can now use a POS system integrated with other devices, like a barcode scanner, card swiper, and printer, to facilitate the process. They work well together, precisely and automatically. Therefore, it helps your staff reduce time-serving for every transaction.
Simplify Accounting Process
Traditional cash registers force accountants to sort through hundreds of receipts. Nonetheless, a POS system installation will create and record its ones in your system for easier checking later.
Cut Down On Human Mistakes
POS automates multiple tasks to lessen user errors and save time.
POS Includes An Overall Inventory Management System
Instead of physically viewing stock in stores, you can easily check the product quantities on the POS screen. Furthermore, POS could record the biggest sellers and reorder those products once the stock gets low.
Give Real-Time Inventory Updates
POS includes this function, while its traditional counterpart doesn't. It would eliminate a costly hand count and time-consuming steps.
Allow Retailers To Look Up Transaction History More Easier
For example, if your employee wants to find out how much they'd sold the day before, POS could give detailed information in a snap, while the traditional register takes hours of laborious work to find the same answer.
Create Purchase Orders, Eliminating Extra Steps
Using POS is quicker and more convenient for knowing when and what to restock to ensure you always have the hottest-selling products.
How To Pick The Best POS System For You And Your Business Needs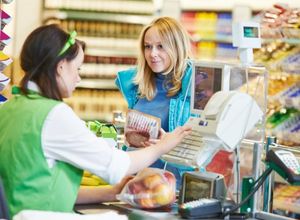 When selecting the best POS system for your business, there are a few factors you'll need to consider. The first thing you'll need to think about is what type of business you have. Not all POS systems are created equal; some are better suited for certain types of businesses than others. You'll also need to consider the size of your business and how many employees you have.
Another important consideration is the features you want your POS system to have. Some systems have more features than others, so you'll need to decide which ones are most important to you. For example, do you need a system that can track inventory or print receipts?
Once you have narrowed the options based on the abovementioned factors, it's time to make some price comparisons. A POS system installation can be pricey, and you'll need to ensure that the system you're considering is within your budget. However, even if a POS system costs more than others, it doesn't mean it's better. Always take the time to do your homework and compare prices to find the system that offers the best value for your money.
When you're ready for a POS system installation in your business, choose a reputable company, like us at Down to Earth Technology. Doing so will ensure you get top-notch service and support when needed.
Conclusion
In conclusion, a Point of Sale System is an important tool for any business owner. It will help you track your inventory, run reports to see what's selling, and make more profits. If you need a reliable POS system installation or have questions about anything related to POS systems in general, we at Down to Earth Technology are ready and waiting. We're happy to have a chat anytime – just let us know how we can help!