IT network consultants have become a crucial part of the growing business culture. A consultant is defined as "someone who provides expert advice,"; and businesses have come to trust IT network consultants when niche expertise or an outside perspective is needed.
This has enabled businesses and companies to save time and money and increase professionalism and competitiveness.
What Are IT Network Consultants?
IT network consultants are classified as an expert who analyzes, troubleshoots, and benchmarks problems related to your business's network systems – from LAN (local area networks) to internet systems and wide area networks.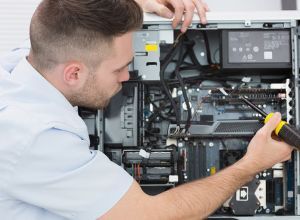 They could help maintain a seamless operation of your company's networks, so you, the business owner, can do what you best – handle all your company's branches without stressing over your technology operations.
With the services of IT network consultants, running a company could not be more convenient. Without these IT experts, the organization's inter-communication could be easily compromised, which could send things south very quickly. We are sure that this is the last thing you want for your company.
Primary Reasons You Want To Work with It Network Consultants
It's important that you know why you should incorporate IT network consultants into your business structure. Here are some undeniable advantages of working with IT network consultants.
Get Additional Expertise
On the subject of more experience and expertise, it can be hard to find regular staff workers with a full range of knowledge with every technical problem. Most have a particular specialty they concentrate on, but they might not be as experienced in resolving other problems. And if you are running a small business, you likely cannot afford to hire a full team of technicians of an expert level.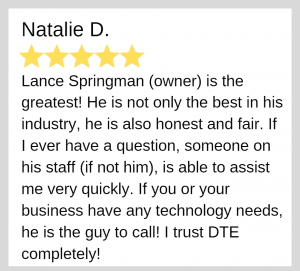 When you work with IT network consultants, you get the benefit of the additional expertise without having to pay for the regular benefits and salary. These consultants can have different specialties and come from a range of backgrounds.
At Down to Earth Technology, we have consultants who are experts in network security, servers, compliance standards, firewalls, and recovery and backup.
Get a Wider Breadth of Knowledge
Although it is good to have experts on hand when complex problems arise, you don't always have expert-level guidance. Sometimes, you just require a full breadth of knowledge to help you fix the variety of problems in IT work. But one person could only cover a certain amount of expertise.
IT companies have large teams of IT network consultants to help cover a complete range of technical knowledge. One person might have experience with the first three versions of a piece of software while another might have worked on the last four updates, and so on. This larger team could ensure you never have a technical problem no one knows how to solve.
Reduce Your Downtime
When systems in your company go down, it's frustrating for everyone involved.
Your employees couldn't get their work done, your clients couldn't get their product on time, the IT department is attempting to find and remedy the issue quickly, and you are trying to manage everyone's frustrations. Working with IT network consultants could help reduce your downtime and keep in check everyone's expectations.
If you only get one or two IT professionals working to restore your systems, it will take much longer for your company to get back online. With us at Down to Earth Technology, we can provide you with the IT workforce to get the systems back online much quicker. With a strong business network, you could focus on keeping your profits up, and your customers pleased.
Improve Productivity
When you're trying to manage a business, efficiency is the name of the game. If one of the systems is down, productivity drops for the whole business.
Decreasing your system downtime could help keep your productivity at peak levels. But it could also improve your IT department's overall productivity. When the IT workers are not running around putting out fires all day, they could concentrate on upgrades, updates, and other preventative measures to ensure that your company more secure and more efficient.
Automate Device Management
Another ideal way to make your business more efficient is to automate your device management. Things such as software updates shouldn't have to take time out of employees' workdays, but they have to happen. Automating these processes could be a great way to make sure your system is updated without taking away from your productivity.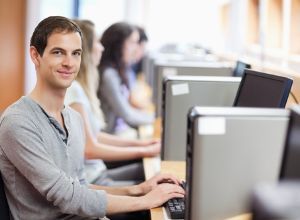 IT network consultants could help you get as many systems automated as possible. They could inform you about automation options you might never have heard of and provide you with the infrastructure support to put your computerized systems in place. At Down to Earth Technology, we could automate Microsoft patching, antivirus measures, third-party patching, backup, remote access to workstations, and more.
Increase Security
Cybersecurity is a crucial issue for any business today. Cyber-attacks do not discriminate between large and small businesses, and what may be only an inconvenience for a larger business could spell disaster for a smaller business. You have to make sure your company is on the defense from these kinds of attacks.
IT network consultants are well-versed in all the latest cyber-attack methods and cybersecurity measures. They can help your company spend resources, adding protection systems that work. Their 24/7 vigilance indicates your company would never be left vulnerable.
Manage Big Data
Having access to big data could help your company work more efficiently and better satisfy customer needs. You can figure out what is and isn't working in your company. Even what your clients are looking for in your industry. But managing that data needs a secure IT infrastructure to avoid data silos.
The right IT network consultants can help you to reference your internal data from external data from your industry. They could also tap into government databases and mobile patterns to give you the best available information. They could understand trends that will help your company operate more effectively than before.
Reduce Costs
Having a few in-house IT workers is a great idea, but it becomes expensive rather quickly. You need to pay their salary and training costs, compensate for benefits, and provide them a budget for education, new equipment, and travel stipends to go to conferences. That is an essential cost, but what if we told you there is a way to trim it down?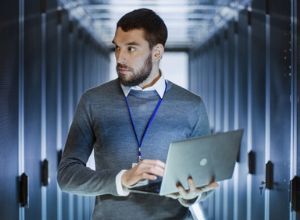 IT network consultants can cut a lot of your costs associated with keeping a full in-house IT department. You do not have to worry about paying full salaries or benefits, and you do not have to pay for their training and travel. Instead, you pay the consulting firm a relatively small fee, and together you and their other clients allow you to cover those expenses, saving you a lot on your bottom line.
Focus on Core Business Functions
Basically, what all of these benefits allow you to do is better concentrate on your core business function. IT is a crucial part of any modern business, but so is advertising, accounting, human resources, product research and development, and more. The IT requirements should not take over all the time you dedicate to your company.
With the help of IT network consultants, you could return attention and resources to the original company you set out to run. You could develop new product ideas or work on marketing plans. Your focus would stay on what you're passionate about without the distractions and demands of how to make it function.
Partnering with IT network consultants can be a great way to boost your productivity while lowering your costs. You could reduce your system downtime, access a wider range of expertise, and discover new ways to optimize your business processes.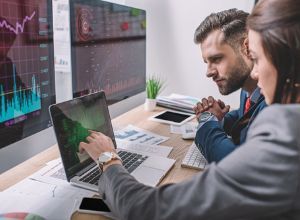 You could also ensure your employees get the training and care they need to ensure your business keeps operating at peak performance.
If you'd like to begin working with the best IT consultants, contact us at Down to Earth Technology.
FAQ
What is IT Network consulting?
IT network consulting involves an IT professional who works with various computer networks. These network consultants normally work to help companies create and maintain computer networks to meet their business needs.