IT consulting and services enable companies to apply the most effective technical solutions to their business objectives, enhancing productivity and producing demonstrable outcomes. Rather than learning all of the technical intricacies of your company's technology, you may instead work with a professional to optimize it for you.
What Is an IT Consultant?
IT consultants employ their knowledge to help clients with technology initiatives. Businesses are increasingly hiring IT consultants on a proactive basis. Having an IT consultant on board ensures that the organization will have an expert on hand when technological challenges or initiatives emerge.
When an IT consultant takes on a significant project, they start by evaluating their client's computer system and software performance. They meet with their clients to develop a strategy for maximizing the benefits of their technology. In addition to providing the finest advice possible, the IT consultant is responsible for implementing the plan.
IT consulting and services are also necessary for minor jobs like repairing a system or other technological items.
What Are IT Consulting And Services?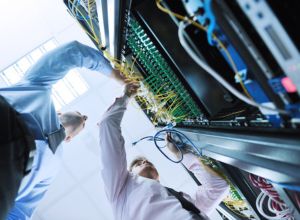 IT consultants assist their clients in evaluating their businesses from a new perspective. Their counsel assists businesses in developing a strategy to connect their technology with their business plans to fulfill their objectives more efficiently. This planning procedure is divided into four stages:
Strategic planning: During the initial step, the IT consultant assists the customer in assessing their needs, which is then used to create a clear implementation plan for their system.
Architectural planning: The consultant then combines those original strategic goals with knowledge of future technology. This combination enables the consultant to constructing a logically planned system and infrastructure that meets the needs and requirements of the customer.
Operational assessment: In this step, also known as benchmarking, the consultant evaluates the operating efficiency and capacity of the client's IT system.
Implementation: As the client implements the plan developed with their IT consultant, the consultant should continue to assist and advise them as the changes are implemented. They should also collaborate with the customer during the testing phase to ensure that everything works properly and that the modifications have the desired effect.
What Are the Benefits of Working with IT Consulting And Services?
Hiring IT consulting and services provides numerous benefits that can assist you in growing your business:
1. Focus on Core Operations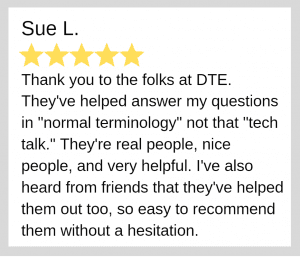 When businesses hire IT consulting and services, they no longer have to handle IT-related chores independently. Rather, the professional service provider assumes this obligation on their behalf. This means that instead of being dedicated to IT administration, business owners may change their emphasis and spend time and effort concentrating on other essential business areas that require their attention.
As a result, one of the primary advantages of consulting is that business owners have one less thing to worry about, and it relieves some of the burdens from their shoulders.
2. Professional Help
Information technology is a huge, rapidly growing, and ever-changing field. Look around you; you'll be surprised how many new technologies are brought into the market daily. It might be difficult for someone not specializing in IT to keep track of and stay current on these issues. This is why working with professional IT consulting and services is best.
They are specialized service providers with extensive IT experience and competence. Their knowledge and expertise can tremendously assist the organization. Furthermore, these professional service providers are more knowledgeable and well-equipped to manage various IT-related duties than those with non-IT experience.
3. Efficient Management And Strategizing
Technology can be employed in various ways. Indeed, an ordinary person cannot comprehend the full potential of technology and how it might benefit a business or corporation. IT consulting and services know the limitless possibilities and aim that technology may provide and are also excellent at strategizing. The consulting service provider will be able to examine your business model and needs and then develop a practical and tailored strategy to enhance efficiency and boost business performance.
4. Cost Effective And Budget Friendly
When asked why most businesses do not hire IT consulting and services, the most common answer is cost. Hiring an IT consultant may be an unnecessary cost at first. After all, you may have noticed you have a few extra bills to cover.
However, the benefits of hiring a professional adviser will undoubtedly outweigh the costs. You will find that your business will be much more streamlined, and the increased efficiency and production will result in many financial benefits. As a result, employing an IT consultant is an investment rather than an expense.
Furthermore, sustaining a full-time consultation unit comes at a considerable cost. Hiring IT consultants to replace the in-house staff and specifically address temporary bursts of severe workload is far more cost-effective and saves time, as experienced specialists can resolve problems rapidly.
IT consulting and services give businesses additional flexibility by allowing them to scale up and down.
5. Security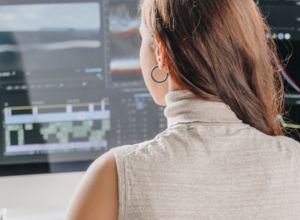 In today's world, data is a highly sensitive resource, particularly for organizations and corporations. As a result, businesses are taking cybersecurity seriously and looking for security measures that will provide flawless protection for their data and related resources. An IT consultant is the best person to help you with this. IT consulting and services will not only assist in spotting possible dangers but will also develop preventive tactics to help firms remain resilient in the face of such attacks and efforts in the first place.
6. Boost in Productivity
As previously said, IT consulting and services providers understand the power of technology and how to use it efficiently. As a result, they may develop an outstanding action plan for the organization to use technology to optimize profit. From data storage, organization, and retrieval to security management and risk assessment, an IT consulting service provider can assist a firm in various ways.
7. Broader Range of Services
It is impossible to master all aspects of IT and become a guru. This is why employing IT consulting and services specializing in a wide range of services is a superior option. When you hire an experienced and devoted IT consultant, you only need to recruit a few professionals for different responsibilities. You will not have to set up an IT staff because you will receive all your services from the same source.
8. Employee Training
Businesses must also train their personnel to use technology comfortably. This will increase staff productivity and empower businesses to use technology better. Hiring an IT consultant is a great strategy because the consultant will oversee employee training and education. The consultant will ensure that staff knows the tools and how to use them effectively.
9. Analysis And Identification
An IT consultant's role continues beyond problem-solving. When you work with IT consulting and services, you also receive access to analysis and evaluation services. The service provider will then also act as an auditor. The consultant will assess the business model and its use of technology to decide the best course of action for the company.
This is particularly critical for risk management and cyber security services. If you or your company needs to improve security, contact us immediately for a free virtual exam.
10. Scalable And Flexible Services
The best aspect of working with an IT consultant is their scalable and adaptable services. Most service providers operate on a subscription basis, allowing businesses to pick and choose which services they desire. This means that companies and businesses can quickly scale up or down their services as their demands develop and evolve.
11. Seeing the Deliverables
Hiring external IT consultants is efficient and fairly safe for businesses because the results are immediately measurable. It is a results-driven business; consultants are recruited for a fixed period to satisfy rigorous KPIs.
With their reputation on the line, consultants need more room for mistakes since they cannot afford to go through the motions or underperform. Unsurprisingly, they're so dedicated; it's in their best interests to prove their worth by completing tasks on schedule and with flying colors.
Here are some vital factors to consider when selecting a software consulting firm:
• For your company's needs, choose IT consulting and services with an exceptional portfolio and great client evaluations.
• Ensure that you discuss your project with each possible consultant from start to finish.
• Look at their reputation on consumer review sites.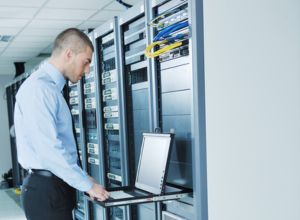 • Look at a service provider's website to learn about credentials, technology expertise, and years in business.
Although finding the ideal IT consultant can be difficult, once found, it provides numerous advantages.
Consultants enable you to use their extensive expertise and talents, allowing you to benefit from their knowledge in various ways. Contact us today to get started with a reputable IT consulting and services company.