IT consulting for small businesses is essential because every contemporary business's foundation comprises the most complicated IT ecosystems. Most business owners may not know this, but that's okay since you could work with IT consulting for small businesses to handle that aspect of your company.
We must picture modern living with information technology, a relatively young science. No company can be conducted without a functional computer or laptop, not to mention the ideal network settings and top-tier data security that are essential components of the contemporary workplace.
IT consulting for small businesses provides expert advice on utilizing information technology effectively to achieve your company objectives more rapidly, allowing you to concentrate on your core business.
What Exactly is IT Consulting for Small Businesses?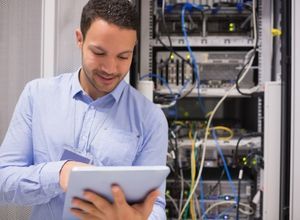 IT consulting for small businesses is provided by skilled and experienced IT companies to assist clients in evaluating various technological methods that would help their businesses grow.
IT consultants can give technical advice, and each of them specializes in one particular field – for example, they may counsel and help implement websites, software, network infrastructure, cloud environment, and other vital IT solutions.
IT consulting for small businesses could likewise help companies with a variety of services, the four most notable of which are as follows:
• Understanding and assessing the organization's IT needs
• Providing IT solutions and services depending on company needs
• Managing and monitoring the implementation process
• Assisting businesses and workers with the transition to IT technology.
Because IT is one of the industries that is always developing, new technology may have a big influence on your equipment or software systems, making it critical to stay up to speed with the newest changes.
IT consulting for small businesses also involves maintenance and installation services for the following software and hardware:
• Personal computers
• Mobile devices like laptops, tablets, and mobile phones
• Cloud computing platforms
• POS (point-of-sale) systems
• Microsoft Word processing and spreadsheets in Excel
• Managing email accounts
• Financial Software
• Tax preparation software
• CAD (computer-aided design) software
In addition to the services listed above, IT consulting for small businesses may assist in the following areas:
• Ensuring that your company's data is backed up in case of an emergency
• Implementing cloud computing services
• Setting up server and workstation software
• Providing hardware and software system training
• Advising on technological advancements and techniques to increase company productivity
Working with IT consulting for small businesses is highly suggested if your organization is in the IT and computing fields or you are skilled at managing hardware and software.
Why Should You Outsource IT?
Your area of competence is managing your company and the products or services you provide. Outsourcing certain tasks make sense since you need to concentrate on your company.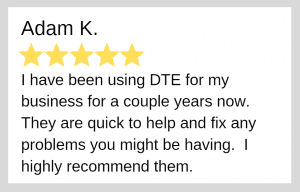 Because your everyday activities almost definitely depend on IT running smoothly, having a service provider on call ensures that you and your team do not lose business when your technology fails. This choice will keep problems at bay and enable your firm to function properly. Instead of acting as an employee or subcontractor, the ideal IT support provider functions as a partner.
You may employ an IT business on a one-time basis to address a specific job or difficulty, such as if your email is down and you need someone to have it back up and running so your customers don't think you have abandoned them.
You would pay a lump sum or an hourly charge until the job was done. In this instance, you become a general contractor, which means you bear full responsibility if the project does not go as planned, takes longer than anticipated, or the solution is inadequate.
Working with IT consulting for small businesses allows you to have an IT department whenever you need it, without the requirement to maintain a full-time, fully staffed crew.
What Are the Top Advantages of Working with IT Consulting for Small Businesses?
As you can see, a competent IT tech may save you a lot of time while maintaining your technical environment.
If you're still not convinced, here are ten compelling reasons why you should work with IT consulting for small businesses:
You Can Ignore Distractions and Concentrate on Your Core Business
This might be the most obvious benefit of working with an IT consulting for small businesses. Whether you're a doctor, a teacher, a veterinarian, or anything else, concentrating solely on what is important in your company will help you achieve your key objectives.
Maintaining your IT system on your own may be time-consuming and unsafe for your organization.
Get Professional Assistance and Relax
When an experienced and skilled IT expert manages your technical environment, you can rest and ensure that everything is up to date, from printer performance to cloud solutions.
IT Consulting for Small Businesses Takes Your Company to the Next Level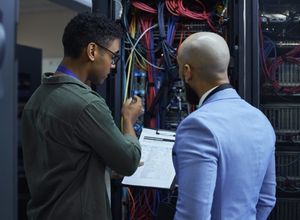 As previously said, IT is a science that is always evolving, which means that IT consultants would always come up with new solutions that function better than the previous ones.
An experienced IT tech could also create a new plan based on their prior experiences, which can be a great method to help your business develop and enhance overall efficiency.
Take Advantage of Efficient and Cost-Effective Services
Paying for salary, benefits, workspace, and all the other expenditures that come with employing a full-time employee may be a costly decision for a company owner; however, IT consulting for small businesses often deal with a specific issue within a set period, which is a much more cost-effective solution.
Ensure that Your Data is Safer than Ever
Small companies are often vulnerable to cyberattacks, which may affect the company's future. An IT expert in charge of cybersecurity may scan your network for possible vulnerabilities, implement data protection standards, and assist in developing a recovery plan if your data is lost. Furthermore, they could teach your employees how to recognize possible threats, viruses, or malware.
Take Advantage of Increased Productivity and Efficiency
When the Internet connection is reliable, computers are sluggish, and server outages often occur, you and your staff need help to fulfill their jobs properly.
As a result, having someone with knowledge in the information technology industry is critical, as you can ensure that everything works smoothly. Employee downtime will greatly decrease, and productivity and efficiency will significantly increase.
Discover New Technology Management Methods
The significant advantage of IT consulting for small businesses is the existing expertise that can be utilized as a foundation for introducing new approaches.
That being said, a consultant may advise on how to effectively deploy solutions, what errors to avoid, or how to operate software critical to the business's functioning. As a result, your project will operate smoothly and efficiently, giving your firm the highest potential ROI.
Begin Your IT Career Without a Long-Term Commitment
The greatest part of hiring an IT consultant is that you may receive the services you need without making long-term commitments, which means you don't have to pay for consultants you don't need.
Give Your Employees The Best Experience Possible
Employees can only accomplish their tasks when the IT environment is adequately supported, which causes them to resign or migrate to another organization.
To avoid such a catastrophe, ensure that your technical equipment is up to date and that your workers have the greatest possible experience.
Support Is More Easily Accessible
Access to manufacturers is more than necessary when dealing with sophisticated technologies. The vendor-customer assistance could be better and more consistent, which can irritate small enterprises.
Instead of contacting the vendor, an IT expert will explain and set up everything so that you or your staff may use the programs without issue.
Access to Advanced Software and Equipment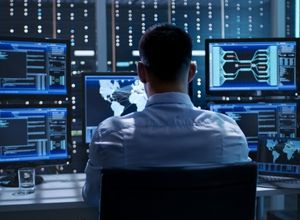 IT consulting for small businesses will have access to cutting-edge technologies, which are only available to individuals lucky enough to work with them. Your company would otherwise have little or no access to them. Software consultants must also keep up with business and technology developments for your business to remain relevant and competitive. They know the tools to utilize to reach your company objectives because of their expertise in the sector.
Professional Opinions are Provided
IT consulting for small businesses can also provide you with experienced business advice on how to leverage technology to thrive. They combine cutting-edge modern technologies with your expanding company. If necessary, they will provide you with expert advice that might assist your company increases its efficiency and development.
Lower Business Risks
IT consulting for small businesses could help your company operate better. They could do this by reducing identified risks using the software.
As a result, a software consultant is generally one step ahead when implementing data security measures like backups, antiviruses, encryption, and firewalls. They also monitor your systems for any potential flaws.
Takeaway
Software is unquestionably necessary for the proper functioning and growth of any company. Whether you hate or love it, the advancement of technology, particularly software, is something no business can do without.
If you operate a small company, consider hiring the proper IT consulting for small businesses to assist you in capitalizing on the tremendous potential provided by the software. A little investment in software consulting services might help your company grow.