You probably thought of calling an IT network support technician if you ever had an unexpected network interruption that rendered your business inoperable, or maybe if you were unable to manage this new adware or spyware that infiltrated your complete network system, jeopardizing security.
All of these technological and network issues may be a big hassle if you aren't prepared to deal with them. This is when an IT network support technician comes in.
You can't afford to undermine the necessity of these network pros, particularly if you want your network system to run smoothly.
Where Can I Find An IT network support technician?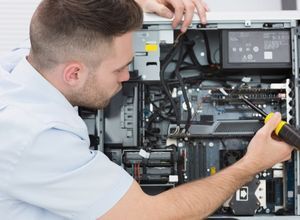 An IT network support technician is a computer network specialist who handles network system troubleshooting and maintenance. An IT network support technician manages all the hardware and software that comprise a corporate network. It contains numerous workstations linked together to communicate, as well as additional data-handling devices such as servers.
This system is often organized in complicated patterns, particularly in bigger businesses with many office locations. Running a large office network frequently requires a specialized team of network support specialists.
Telephone network installation may need the use of network support personnel.
An IT network support technician is often in charge of ensuring that an existing business network operates effectively. This may involve hardware testing, in which the support professional may deal with cabling and specific hardware components.
It also involves troubleshooting software issues when support workers utilize particular diagnostic tools based on the kind of software used to build the network. Businesses attempt to match the skill sets of network support personnel with the types of hardware and software products utilized to build the network.
An IT network support technician must have the equipment and knowledge required to diagnose network problems.
Someone working in network support should be knowledgeable about conventional network settings such as peer-to-peer and client-server connections. His or her job entails examining all of these network components to give appropriate help in the event of a connection problem or other issues. An IT network support technician also often deals with cabling, hardware, and software difficulties.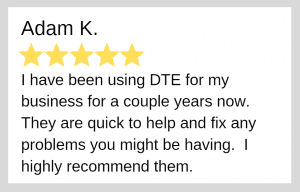 They should possess computer maintenance and repair skills. They may assist with system configuration, software updates, and other computer network-related tasks as required.
Network support technicians are often part of a large information technology department that assists a company in managing one of its most complicated assets and resources: its IT network.
This kind of employment is expected to remain in demand for a long time as organizations accomplish more via electronic communications, and network administration becomes a larger portion of an overall IT maintenance budget.
Primary Reasons For Hiring An IT Network Support Technician
You must understand why, apart from damage control and emergency scenarios, you should include IT professionals in your firm structure. Let us go through the benefits of having a robust IT infrastructure management strategy in place.
They Assist With Network Security Issues
It goes without saying that corporate networks are subject to security attacks, and your firm is no different. Viruses, malware, and adware may infiltrate your network system without notice, compromising a portion or the whole system (s). A security breach might halt all activity in your firm, harming revenue and output.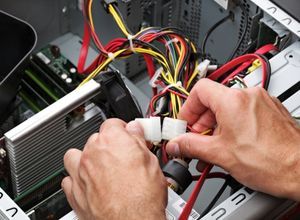 Why expose your whole firm to this possible threat? Consider hiring an IT network support technician ahead of time so you can tackle this problem if/when it arises, as well as design a more secure network to help avoid these difficulties in the first place.
They Help Troubleshoot Issues In A Hassle-Free Manner
Almost every day, one or more workers may have data access concerns. An IT network support technician may be a lifesaver in this situation, particularly when it comes to providing one-on-one support. Of course, although you could try to solve this with your current staff, having an experienced IT specialist handle these problems can enhance productivity and save your workers time trying to figure it out independently.
From assisting with password retrieval to gaining access to databases, network support professionals may provide a shoulder to rely on at exactly the right moment.
They Assist In Managing Network Outages
Network systems are prone to failure, which may bring a whole enterprise to a standstill. We are all aware of the damage this may do to your business, whether it lasts minutes, hours, or even days. Outages may be difficult to resolve, particularly if you don't know what to search for. This is another area where an IT network support technician may be really useful.
They Aid In The Standardization Of Systems
In most situations, different divisions within a company have different program requirements. An IT network support technician can help in ensuring that equivalent applications are installed on every computer in a department. Allowing everyone in a single area to have access to the database they need promotes a seamless workflow and decreases downtime/lack of productivity in a department.
They Assist In The Management Of Network Changes And Implementation
There will come a moment when you will need to change your company's network infrastructure, let alone carry out those plans of action. Without an IT network support technician, this alone may be a mountain of work that you may not be staffed to do or trained to perform.
Consider all of the technical requirements of this kind of changeover. If you're struggling even to create a plan of action, hiring an IT network support technician may be a sensible investment for your company.
They Provide Flawless Computer Setup
Do your managers and trainers handle new employee computer setup? This is something that a network support professional can perform swiftly and effectively for your personnel. This will also free up your supervisors' time and resources for other responsibilities, allowing them to concentrate on the company rather than the technology.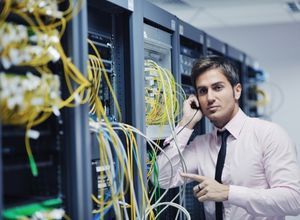 New employees will need access to databases, applications, software, the network, and so on. They need their computers to be configured for their specialized jobs and to ensure that everything is working well before beginning work.
Hiring a network support professional guarantees that the task is done correctly without the headache of your employees complaining about access difficulties the first few days. Getting things correctly the first time boosts productivity and decreases headaches.
Extra Network Support Specialist Traits
While IT professionals are responsible for many aspects of the network, they also assist in meeting other demands. The network support staff also assists with your company's computer hardware requirements. Whether you're considering moving to a new facility or your workforce is swapping desks, these IT pros help ensure a smooth transition.
Also, whether you're thinking of adding computer screens, keyboards, or mice to your current ones (presumably to aid with new employee onboarding), IT pros will make these tech-related initiatives a breeze in your firm.
Evaluate Your Information Technology Requirements
Do you need the reliable services of an IT network support technician? After reading this post, you can't afford to ignore the importance of having an IT network support technician in your business, particularly if you want a smooth and effective workflow.
Keep in mind that the size of your company is irrelevant when it comes to choosing an IT network support technician. You need network assistance whether you are a tiny business or a medium-to-large corporation.
Have you considered hiring a network support professional for your company? Outsourcing IT assistance is a cost-effective and time-saving alternative for your business. Get in touch with us immediately to learn more about our network support services.