What is managed IT services, and why are they important for helping clients grow and scale their businesses?
Managed IT services refer to outsourcing information technology tasks to a third-party vendor. These services are instrumental in enabling small to medium businesses (SMBs) to improve and streamline their company processes and compete with industry giants while keeping costs low.
Specifically, managed IT services involve entrusting various IT tasks to an external vendor, such as managing computers, phones, networks, and passwords. SMBs can subscribe to these services and access the same IT support level as larger companies at a more affordable price.
Many SMBs need more resources, expertise, and time to handle these IT systems internally. This is where managed IT services play a crucial role by offering specialized assistance.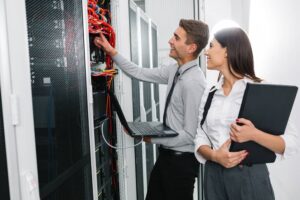 What is Managed IT Services?
Managed IT services are offered by a third-party contractor, who is responsible for maintaining the IT services and equipment's functionality. The basic goal of managed services is to shift the burden of IT upkeep from the client to the service provider.
With this arrangement, the client can concentrate on their primary business issues rather than IT management responsibilities, and the cost is predictable.
What Services are Most Commonly Offered by Managed IT Services?
Managed services primarily outsource various IT services, including security, hosting, cloud computing, and more. Some of these services include:
Network and System Monitoring
Network and system monitoring is a highly time-consuming task for organizations. To alleviate this burden, Managed Services Providers (MSPs) can assume the responsibility by utilizing a remote monitoring and management platform.
This platform enables MSPs to monitor networks and systems remotely, allowing organizations to shift their focus towards optimizing performance and reducing losses by concentrating on other vital aspects of their operations. Organizations can enhance their efficiency and productivity by offloading the monitoring tasks to MSPs.
System Design and Upgrades
Managed Services Providers (MSPs) collaborate with organizations to understand their IT needs and fulfill their business goals. They stay updated on emerging industry trends and technological advancements, ensuring regular upgrades keep the clients ahead of their competitors.
On-site IT Services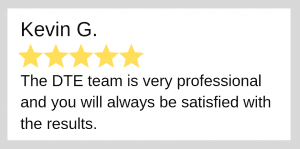 Managed field services, called on-site IT services, cover deploying MSP-assigned experts to perform various IT tasks to specific locations. These activities include equipment installation, maintenance, cabling or wireless installations, site assessments, and more. In this scenario, the service provider is responsible for scheduling and dispatching technicians, maintaining records of issues and service requests, and ensuring post-task communication with the client.
By providing on-site support, MSPs offer a convenient and comprehensive solution to address a wide range of IT needs directly at the client's location.
Security Management
MSPs play a significant role in protecting organizations from cyber-attacks by providing essential services such as regular software updates, maintenance, and comprehensive security management.
Clients now want assistance protecting their IT infrastructure and data, prompting service providers to build managed security services plans or collaborate with cybersecurity companies to offer completely outsourced cybersecurity solutions.
Services for Managed End Users
Managed end-user services provide a broad range of solutions based on the IT support channels and procedures businesses have developed for their employees and customers.
Delivering an IT help desk or service desk solution, enabling users to get professional assistance for addressing their technical difficulties, is at the core of these services. This covers support for mobile devices, installation and upgrading of applications, connectivity issues, and a wide range of IT help desk services. When businesses enlist the help of a managed IT service provider, both their customers and staff enjoy improved user experiences.
Backup and Disaster Recovery
MSPs also prioritize the security and integrity of an organization's data. They take proactive steps to ensure that appropriate backups are consistently maintained, allowing easy data recovery in a disaster. MSPs focus on implementing reliable backup solutions to safeguard the organization's data, reassuring that data can be quickly restored when necessary.
Auditing and Compliance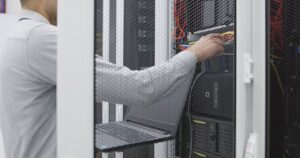 Organizations often need help with compliance, especially if they need more expertise in the field. MSPs are well-versed in various compliance standards and can assist organizations in reducing risks associated with client data, payment information, documentation, and other sensitive information.
By leveraging their knowledge and experience, MSPs help organizations navigate compliance requirements, ensuring they meet industry regulations and safeguard sensitive data effectively.
Analytics and Reporting
Managed data analytics services aid in collecting, evaluating, and safeguarding user and customer data. This can involve monitoring website traffic or social media engagement, identifying patterns, and forecasting strategies for improving outcomes. MSPs can convert raw data into easily understandable insights readily applicable for making informed business decisions.
Communication Services
Companies are now choosing managed IT services to outsource the administration of their communication systems due to the rising integration of IT in business communication. Telephony, multimedia, and data networks for communication are all combined into one single hub via managed communications, also known as unified communications.
Through this connection, employees may easily access various communication services offered by the company through a single network, doing away with the need for unique login information for tools like email and video conferencing. MSPs specializing in this managed IT service take on significant obligations, such as guaranteeing continuous service availability, implementing message encryption, protecting video conversations, and overseeing VoIP licensing management.
Benefits of Managed IT Services
Rather than handling all IT processes internally, the majority of businesses nowadays opt for fully or partially outsourced IT management services due to the following advantages:
1. Addressing Internal Skill Gaps
Using managed services provides significant advantages for teams looking for more knowledge or experience to manage particular internal business processes or prioritize crucial objectives. Businesses may free up their personnel to focus on new projects rather than routine activities by working with managed IT services.
2. Improve the Productivity and Efficiency of Your Internal IT Operations
By utilizing managed services, staff members may focus on projects that generate money rather than being overwhelmed with IT duties. As a result, there is no longer a need to spend time finding, employing, and training IT staff. Additionally, managed IT service providers could provide insightful advice and recommendations for boosting organizational efficiency generally, leading to higher returns on investment and enhanced productivity.
3. Access to the Latest Technology
Managed IT services provide businesses with predictable and manageable costs through regular subscription plans. These services frequently include variable cloud costs, generally less expensive than purchasing long-term internal servers. Businesses can reduce their costs of employing full-time staff by only paying for the required coverage or services.
Access to the most recent innovations at a reasonable price is another benefit of managed IT services. The cost of integrating new technology is frequently included in the monthly subscription, which also covers system updates and upgrades.
4. 24/7 Availability of the IT infrastructure is Ensured
Remote monitoring technologies are used by managed IT services to maintain continual supervision of your IT systems. Potential problems may be handled preemptively before they cause significant interruptions for your business by utilizing real-time notifications.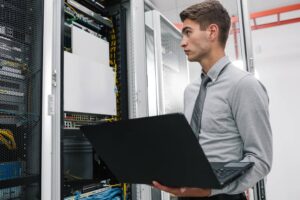 In the absence of regular monitoring, network problems can effortlessly emerge beyond normal business hours.
If a system malfunction during late-night periods, it might remain undetected for a considerable duration. On certain occasions, problems are only identified the following day, by which time significant damage may have already transpired. Remote monitoring empowers MSPs to respond promptly to alerts or warning signals, enabling them to implement necessary corrective actions swiftly.
Are Managed IT Services Right for You?
Managed IT services are consistently sought after by businesses across many different niches and industries. It is crucial to have a comprehensive understanding of the industry's structure, past developments, and specialized terminology to know what to expect from managed IT service providers.
While the market nowadays can be competitive, there is no need to feel intimidated. Choosing the right MSP can have a significant impact on your business' success.
We at Down to Earth Tech can assist you in managing various aspects, including remote management, monitoring, and professional services automation. Please reach out to us today!