To successfully run a dental practice, you need to incorporate technology in your day-to-day operations. Employing dental IT services will ensure that your clinic stays competitive and successful in today's modern world.
From keeping a comprehensive database of patient files to maintaining an efficient scheduling and appointment and communication system, dental IT services can be a significant advantage in running a dental clinic.
Dental IT Services Experts
With the demand for dental IT services, technology comes the need for professionals who can do the job. Many dental clinics don't have a dedicated staff to meet their day-to-day IT needs.
The most efficient solution is to hire a team that can do it for them. Many IT companies are experienced in providing IT support and service to medical offices, including dental clinics.
Outsourcing Dental IT Support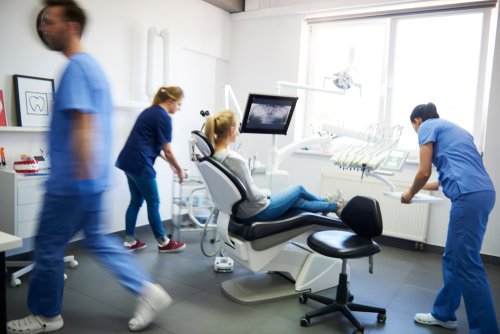 Whether you have a smaller local dental clinic or you have several locations, outsourcing IT support to suit your needs can be advantageous.
When choosing an IT company, make sure that they have adequate experience in handling dental-related matters.
Dental IT professionals are experienced and highly trained to meet the IT-related needs of your dental practice.
To know the full benefits of hiring an IT team for your dental practice starts with knowing what these services are – as related to dentistry.
Here are some of the basic IT services you can expect for your practice.
Network Security
While it's not completely common to steal data from a dental office, the risk is there – and you wouldn't want it to happen to your clinic until it's too late.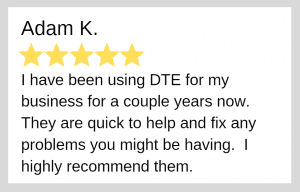 Make sure you have the right measures in protecting your patients' medical information. If these details are hacked or stolen, it can cause significant problems for you and your patients. Thus, network security is not something you can overlook.
Ask your IT company what their process is in protecting your business data. If you find it challenging to understand the technical terms IT professionals use, don't hesitate to ask questions.
After all, important and confidential information is what at stake here – and it's your responsibility to make sure they are protected.
Data Recovery and Backup
Today's digital age requires businesses – whatever field it may be – to operate with careful attention to data and information. When it comes to the medical and dental field, the management of data and information is an intrinsic aspect of the industry.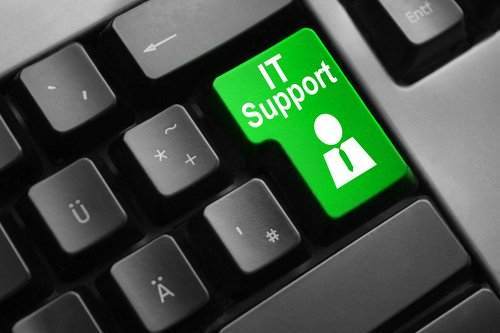 From billing information to patient charts to various types of data related to dentistry – all of these items must remain safe and secured while also available at a moment's notice.
When choosing an IT company, you want to hire for your dental practice, make sure to inquire what their approach is when it comes to data recovery and backup.
How often do they perform backups? How secure is their system? What levels of protection does your business data get?
What is their plan in the event of a system malfunction? Can you generally operate if any repairs need to be done?
These are just some of the questions you can ask a dental IT support provider.
Cloud Services
For small and medium-sized business owners, the cloud system is one of the IT advancements that have been a tremendous help in their day-to-day operations.
Servers and IT equipment can get expensive – from the initial costs to the human resources and maintenance required. Many smaller dental practices can't afford these high costs.
Cloud servers give small and medium-sized business owners the chance to take advantage of these essential resources. One of the most critical dental IT services you can get is an efficient cloud solution for your clinic.
Helpdesk Support
Even though your IT system has been set up, there are times where technical issues may arise. Outsourcing IT support for your dental clinic will often include reliable helpdesk support you can fully utilize.
This setup allows an IT professional to ensure that everything is in good working order – whether through remote help or physical service.