Many business owners wonder if IT consultation services are important to keep their businesses afloat. The truth is that the capacity of a business or company to get past IT challenges is among the keys to its progress and expansion.
Problems with technology are common. A company can stand out from its rivals by effectively handling technical issues affecting customers and staff.
What benefits do various technologies offer businesses? What are some of the business issues brought on by technological resources? To secure an effective digital shift and integration with technological advancements, how could you address technology difficulties for small businesses?
Below is an overview of some of the most common IT challenges that small to medium enterprises face, as well as the ways IT consultation services could help their businesses.
How IT Consultation Services Can Support Businesses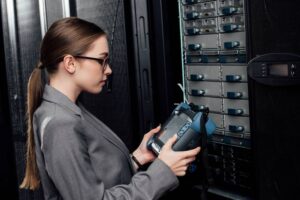 Businesses can use technology in many different ways to flourish. You need to look at the emergence of businesses such as Amazon, Netflix, and other producers using manufacturing automation to see how valuable certain technologies are. Here are some examples of how businesses benefit daily from digital changes:
Cloud-Based Collaboration Tools
Despite being physically separated, people may effortlessly collaborate on important papers and projects using communication platforms such as Slack and Zoom and online services such as Google Docs and Microsoft Teams.
Inventory Management Techniques
Automated inventory management software enables companies to pay close attention to their stock of essential products or resources, enabling them to create "just-in-time" supply chains that save money without having too much risk of inventory running out.
Customer-Facing Business Apps
Customer-facing business apps, especially mobile apps, have assisted businesses and boosted their interaction with customers to improve customer and sales retention. Automated customer management systems and other tools are among these resources.
One of the most significant ways current technology helps businesses is by storing and retrieving enormous amounts of data at nearly any time from virtually anywhere. Due to digital data storage, which expedites normal data management tasks that could have taken quite a while with only analog media, important documents can now be readily obtained and transferred.
Projects Software
With project management software, businesses could effectively monitor their teams' advancement and track normal project activities. Using software such as Teamwork or Jira, project managers may assign precise tasks and determine whether employees are on pace to finish the project on time.
IT Challenges that Are Encountered by Business Owners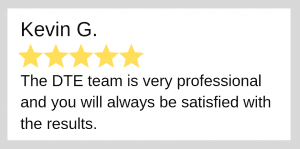 It has become more popular to use technology to speed up business growth. However, adopting technology presents never-before-seen difficulties, including technical glitches, computer problems, and a talent gap. Here are some of the most common IT issues faced by business owners:
1: Data Security
A data breach seriously threatens data security. Cybercriminals frequently develop new malware techniques to wreak havoc on businesses and organizations. To protect data security, businesses must get IT consultation services with a specialty in cybersecurity.
Cybersecurity has become tougher since various businesses have varying information security guidelines; thus, it is important to work with IT consultation services that can analyze and design a solution based on your company's needs.
2: Digital Transformation
Businesses rarely choose to fully integrate IT solutions into nearly all facets of their operations. Instead, the pervasive and inevitable use of technology in business activities often leads to haphazard, accidental digital shifts, which provide inconsistent user experiences for those who use the organization's applications.
It's crucial to achieve a smooth transition by approaching digital transformation more deliberately and considering how every piece of technology (from mobile applications to data-gathering tools) is integrated into the broader business processes. In this case, working with IT consultation services could be helpful.
3: Database Solutions
Cloud technologies offer important benefits in terms of data protection and accessibility. However, explicit strategies are required when integrating them into corporate operations because of how they were established. It can be difficult to integrate the cloud with company processes; if data leaks, this could lead to cyberattacks. To overcome this difficulty and cope with old systems incompatible with cloud-based technology, businesses need committed cloud partners and IT consultation services to properly create solutions for them.
4: Compliance
The organization's size, location, business strategy, and level of customer service all affect the need for compliance. Technology-specific fines and penalties for noncompliance might render a company's operations unusable.
5: Integrations and Upgrades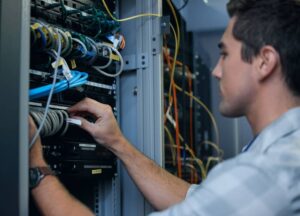 Integrations and upgrades are essential to digital transformation. Application programming interfaces (APIs) might not be compatible with old/new software systems or take longer to upgrade, making it difficult or impossible to upgrade older systems into modern technology infrastructure. Upgrades and integration risks could be minimized using a solid IT management strategy.
6: Automation
The industrial sector uses automation techniques to speed up operations, lower production costs, and improve worker safety. To gather or send information between departments, other organizations employ automation solutions. The advent of new automation tools impacts how businesses conduct their routine business. Employees could take time to become proficient with the newest technologies. Thus, working with IT consultation services can help you save time, money, and effort in automating your business processes.
7: IOT (Internet of Things)
Businesses frequently overlook the Internet of Things (IoT) while planning their technological infrastructure. Such IoT devices could be the target of cybercriminals looking to acquire and compromise corporate data. Thanks to IT consultation services, you can rest assured that your company can harness the benefits of IoT without compromising your valuable data.
8: Artificial Intelligence And Machine Learning
The automation systems' tools include artificial intelligence (AI) and machine learning. Since businesses nowadays utilize AI to do specific tasks, finding the appropriate machine learning and AI algorithm for a given company can be challenging without the help of IT consultation services.
9: Remote Workforce Support
Gallup data shows that two-thirds of remote American employees prefer to keep working from home. This means that employers must develop and promote "work from home" policies and include cloud-based solutions and mobile apps in their daily operations to implement these policies.
Additionally, businesses must offer technical assistance to handle computer issues for their remote employees. Without the necessary knowledge of information technology, the company cannot provide essential technical assistance to their employees working from home.
10: Mobile Issues
In our modern times, you rarely find someone who does not own a smartphone. This explains why mobile apps are created and used to reach bigger audiences. Employees can efficiently collaborate when working remotely, thanks to mobile applications.
However, the software and the hardware of mobile devices vary, which impacts the reliability and consistency of the mobile app experience.
When these devices access your corporate network or contain sensitive data, they pose major security and management challenges. With the remote work we do nowadays, a mobile device strategy is essential when analyzing common IT issues.
Make sure you make it mandatory for all mobile users to download security software, encrypt their data, and password-protect their devices.
11: Changes In Structure
An organization's IT infrastructure can be drastically altered by installing new technologies and solutions, which can seriously impair company operations. Employees might spend more time coping with (or avoiding) these disruptions.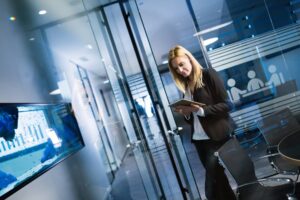 Furthermore, doing these tasks internally may be a potential waste of time and precious resources, from overseeing the installation of improved systems to provisioning IT capacity, troubleshooting new solutions, and dealing with upgrades. This might be why so many businesses use the advantages of outsourced IT consultation services to support their infrastructure transition planning.
12: Project Management
IT initiative planning, organization, and implementation can be difficult. Poor project management could lead to budget overruns and significant delays for crucial IT projects, eventually hurting their ROI. IT projects must be tracked by businesses to efficiently monitor budgets, understand ROI, and maximize upcoming endeavors.
13: Problems with Data Sprawl and Integration
Software is a remarkable invention. With the explosion of SaaS software, businesses may now acquire the tools to enhance their operations for a fair price. The issue is that most businesses need a comprehensive answer. As a result, tasks are completed in several systems, and if the tools are integrated, it becomes easier to find things. We refer to this as data sprawl.
When new technologies are released, sometimes they need to be synced with previous programs or systems. For instance, if an operating system is upgraded, incompatible apps may no longer work. Data double-entry, searching several places for info, and other inefficiencies are all possible outcomes of integration and data difficulties. Before deployment, careful planning with IT consulting services can reduce these problems.
14: Lack of an IT Strategy
While you may plan for a few things in IT, you can't be ready for a natural disaster or security breach. IT consultation services and an IT plan may be helpful. IT outsourcing is a significant decision that requires extensive thought and preparation. Learning more about the benefits of working with IT consultation services and increasing your familiarity with them has several advantages for your company.
Work With Reliable IT Consultation Services Today!
Though it comes with new difficulties, technology is the way of the future for businesses. Businesses should know what to anticipate to embrace practical technological solutions early on. Cloud-based resources, inventory management, automation, data security and administration, and project management software are just a few examples of how your company can use technology developments to stay ahead of the game.
Is your business equipped to handle the approaching technology revolution? Call us at Down to Earth Technology today!