If you have a company nowadays, managed IT services can make your job easier and helps you focus on the things that matter the most.
Managed IT services include the dedication, industry knowledge, and expertise of an entire IT department focused on delivering your core business. The advantages of managed IT services allow you to stay focused on expanding your business's core competencies and help you achieve your business goals.
In contrast, a managed IT services provider can help you with the day-to-day tasks of more time-consuming and complex projects such as:
Datacenter solutions
Cloud computing
Disaster recovery planning
Cyber security, computer systems, and asset management
Support for end-users
Mobile device management and compatibility
Ultimately, providers will increase organizations' efficiency and competitiveness by providing your company with IT management advantages.
Managed IT Services Benefits & Advantages
Turning to a trusted provider like us at Down To Earth Technology brings you additional benefits, such as: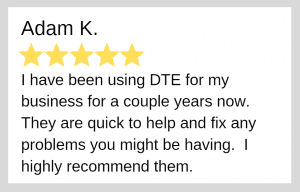 1. Predictable Low Cost
Can managed IT services cut down price? The answer is yes. It could also make your IT expenses more predictable. Your costs are neatly packaged into a set rate paid annually or monthly through managed IT services. Meanwhile, an in-house IT team has more hidden expenses that could quickly drain your budget.
Small businesses gain immensely from managed services because the up-front cost to start is lower. When a business begins from scratch, the original costs of hiring and training a team for IT tasks and projects, while simultaneously paying for other equipment and servers needed can be financially overwhelming.
2. Scalability
Maintaining an in-house IT team comes at a high cost, which is why you frequently encounter teams that are overworked, understaffed, and unable to complete tasks owing to a lack of time and resources. That does not work daily, and it certainly won't help your company grow.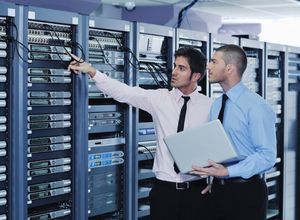 It costs a fortune to train even one extra person for your IT department, and there's no assurance that they'll stay with your business. An MSP will cover the expense of training, and you won't have to worry about your IT staff leaving.
Scaling networks takes significant coordination, workforce, and new tools. It's a substantial financial outlay for any company, and it usually diverts an IT group's focus away from other important jobs like security.
Managed IT services can help you in expanding or upgrading systems right off the bat, instead of spending time training your employees. Moreover, managed IT services allow your company to remain resource-flexible and can accept rapid changes that an in-house team may not be able to handle effectively.
3. Minimized Downtime
The most prevalent reason for downtime is equipment malfunction. Servers and PCs are both susceptible to failure.
It's also possible that electrical issues will arise. Installing redundant tools, which enables systems to switch to a backup in the case of a failure, is a common solution to these challenges.
Unintentional human error causes most downtime occurrences, and there's little you can do about it. The most efficient way to lessen the risk is to implement appropriate safeguards in critical systems.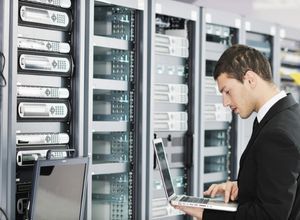 System attacks can potentially cause the networks and data to go down the drain. Cybercrime is especially dangerous for small companies. Small businesses are targeted in up to two-thirds of cyberattacks, and they are the least likely to hold defenses in place to minimize downtime in the event of an attack.
Reducing downtime is a multi-faceted task that an in-house team may not be able or equipped to handle properly. Managed IT services can decrease costs associated with downtime by preventing it in the first place.
4. A Preventive Approach
You mend things when they break. However, regarding networks and data, the expense of repairs might be significant. The price of a security breach can range from millions to billions of dollars, depending on the company's size.
Rather than calling in experts when a problem arises, it is preferable to take a proactive approach by working with a managed IT services provider like us at Down To Earth Technology. We monitor the systems for problems and can act before they turn into full-fledged crises. Among the most compelling reasons to hire managed services is the cost savings that come with it.
5. Proven Experts
Hiring an IT staff is costly and time-consuming, and you won't know how capable they are until they're confronted with a major network problem. Some people may do exceptionally well on the test. Others may be unable to address the issue quickly or at all, wasting your business money it cannot afford to lose.
Even if your IT team is knowledgeable and familiar with your current systems, you may discover that they are ill-equipped to handle and manage new tools and devices as they are added. The most typical problem is that even the best-trained personnel lack the expertise and experience of a professional services team, like us at Down To Earth Technology.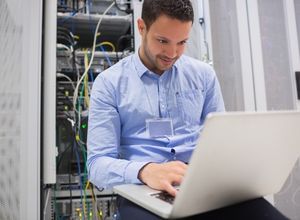 We could provide expert assistance to fill in the knowledge gaps in your team. It makes no sense to have an employee develop a new skill set for a one-time project. An MSP provides you with access to a team of professionals with specialized abilities that you wouldn't otherwise have.
6. Data Compliance
A flurry of regulations controls your company's data to keep it safe and protected. Your staff will have to sort through hundreds of existing regulations and standards to figure out which ones apply to your company. They also have to ensure that all of those applicable rules are followed to the letter while performing their day-to-day work.
You won't have to fret about data protection and security rules since a managed services provider manages the difficulties of compliance and audits. They may also provide reports and perform audits to demonstrate that your company complies with all regulations. This could save your in-house staff hundreds of hours in the long term.
7. New Technology
Technology is among the most expensive aspects of IT. There's always a need for new equipment, and it can be difficult to figure out which ones are best for your company.
Some things are more annoying than spending money on new network equipment just to find out that it doesn't meet your needs — or that your employees don't know how to utilize it correctly.
Among the most significant benefits of using managed IT services is that you can always access the latest technologies.
You'd never have to worry about out-of-date equipment or unwise investments again. The cost of system upgrades is included in the service fee.
Do you need expert and reliable managed IT services for your company? Reach out to us today! We can provide you with professional services, unparalleled expertise, and years of experience to ensure that the IT aspect of your company is well taken care of!
FAQ:
What is included in managed services?
A managed IT services model can include many responsibilities but commonly include:
Penetration testing, incident response, or threat hunting.
Remote monitoring and management of hardware and infrastructure.
Configuration, monitoring, and management of cloud services.
What is Managed IT Services?
A managed information technology service provider delivers services, such as network, application, infrastructure, and security, via ongoing and regular support and active administration on customers' premises, in their data center (hosting), or a third-party data center.
Why Choose Managed IT Support Services?
Keeping the entire IT infrastructure efficient and reliable is a big reason for managed IT services. Companies gain financially from collaborating with reliable MSPs. It's a significant cost reduction.